Phillips Development & Realty Finishes Mural in Skyway Marina District
TAMPA, FL – Phillips Development & Realty (PDR) has recently completed a mural on the side of CubeSmart in St. Peterburg's Skyway Marina District. This colorful addition is just one piece of the transformation happening at this site.
Artist Matt Kress spent 10 weeks creating the vibrant gulf-inspired mural which will undoubtedly become a local landmark. The four-story artwork can be seen from I-275 South.
New construction at this same site includes a self-storage facility (already open) and Sur Club Apartments.
Click here to read a full article from Tampa Bay Times.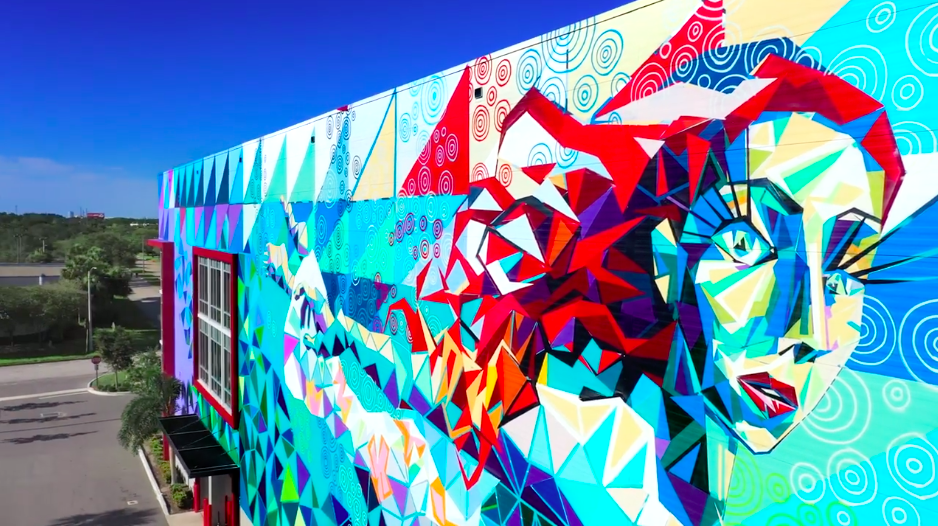 About Phillips Development & Realty
Phillips Development and Realty (PDR) is headquartered in Tampa, Florida. Since 2001, PDR has demonstrated itself as a leader and innovator in developing multi-family communities, self-storage facilities, and tunnel-style car washes, building progressive projects throughout the United States. PDR is currently facilitating nineteen projects in four different states. For more information, visit www.phillipsdevelopment.com.