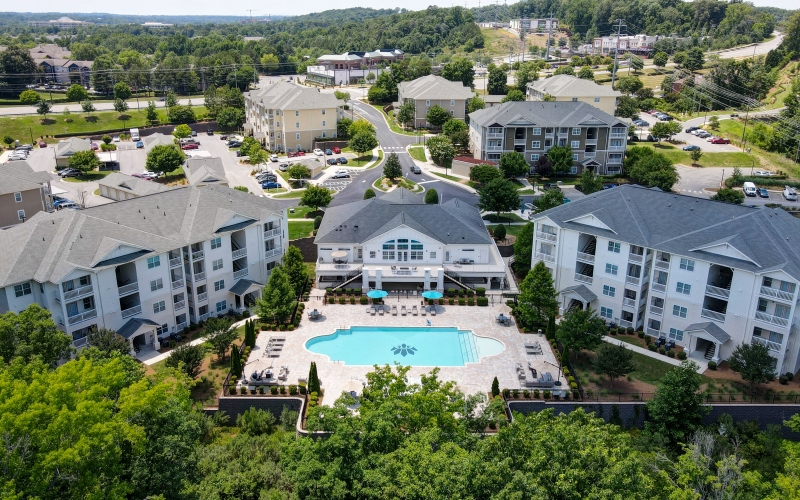 PHILLIPS DEVELOPMENT & REALTY ANNOUNCES SALE OF TWO APARTMENT COMMUNITIES IN CHARLOTTE, NC
Charlotte, NC—Phillips Development and Realty (PDR), based in Tampa, FL announces the recent sale of two adjacent, Class A apartment communities in the northern Charlotte, NC submarket of University City. The two assets, Phillips Mallard Creek and the Villas at Mallard Creek, sold for $125,750,000. This transaction is the second largest multi-family sale (in dollar amount) in the Charlotte MSA during 2021. Together, the two communities consist of 503 total units and is located on 30.22 acres of land. At the time of closing, Phillips Mallard Creek and the Villas at Mallard Creek were 94% occupied.
The properties were purchased by American Landmark, a multi-family housing company based in Jupiter, FL.
The two communities are located on West Mallard Creek Church Road, minutes from the University of North Carolina at Charlotte campus. The first phase of this project, Phillips Mallard Creek, was completed in 2013 and is comprised of 324 units with clubhouse and pool. The second phase, the Villas at Mallard Creek, was built in 2019 with 179 units, clubhouse, pool, and features energy-efficient apartment homes—some with gas tankless hot water heaters, stoves, and Icynene insulation. PDR continually pushes the envelope of integrating new technologies in multi-family developments.
Kevin Johnston, Chief Operating Officer for PDR states, "We acquired the land for the development in 2006 when the US economy was just entering the financial market collapse of 2007-2008. The perfect storm of events surrounding the value collapse of mortgage-backed securities delayed our construction start until 2011 because there were no loans available to support a development of this magnitude—two of our lenders actually went bankrupt during the time. However, under the leadership of Don Phillips, the PDR team worked their way through what we refer to as the Flight of Apollo 13 and FHA lending to safely land back on earth. We considered these projects extremely challenging and rewarding as many obstacles were overcome by our development team. Our property management team, Ovation Realty Management, led by Noelle Brockway and Vanessa Woods, continually outperformed expectations, creating a community and connecting people in an awesome way."
The apartment communities are located on a wooded oasis overlooking Mallard Creek. All 503 units feature 42" cabinetry, granite countertops, stainless steel ENERGY STAR appliances, and washers/dryers in each unit. Apartments at the Villas at Mallard Creek also include high efficiency ductless HVAC. Both properties have received a National Green Building Standard certification.
"These two communities have always been strong competitors in the north Charlotte market. Regardless of the constant changes in and around the UNC-Charlotte area, we strived for high occupancy while pushing rental rates to meet the demands of the market," commented Noelle Brockway, PDR's VP of Multi-Family.
PDR continues to seek development opportunities in the Charlotte and Raleigh-Durham markets as well as other regions of North Carolina and Florida.
About Phillips Development & Realty
Phillips Development and Realty (PDR) is headquartered in Tampa, Florida. Since 2001, PDR has demonstrated itself as a leader and innovator in the multi-family, car wash, and storage industry. Their goal is to build progressive projects throughout the United States. PDR is currently facilitating twenty-five projects in two different states. For more information, visit www.phillipsdevelopment.com.