Shine Time Management, LLC Announces Purchase of St. Petersburg Car Wash with Plan to Operate and Rebrand as Woodie's Wash Shack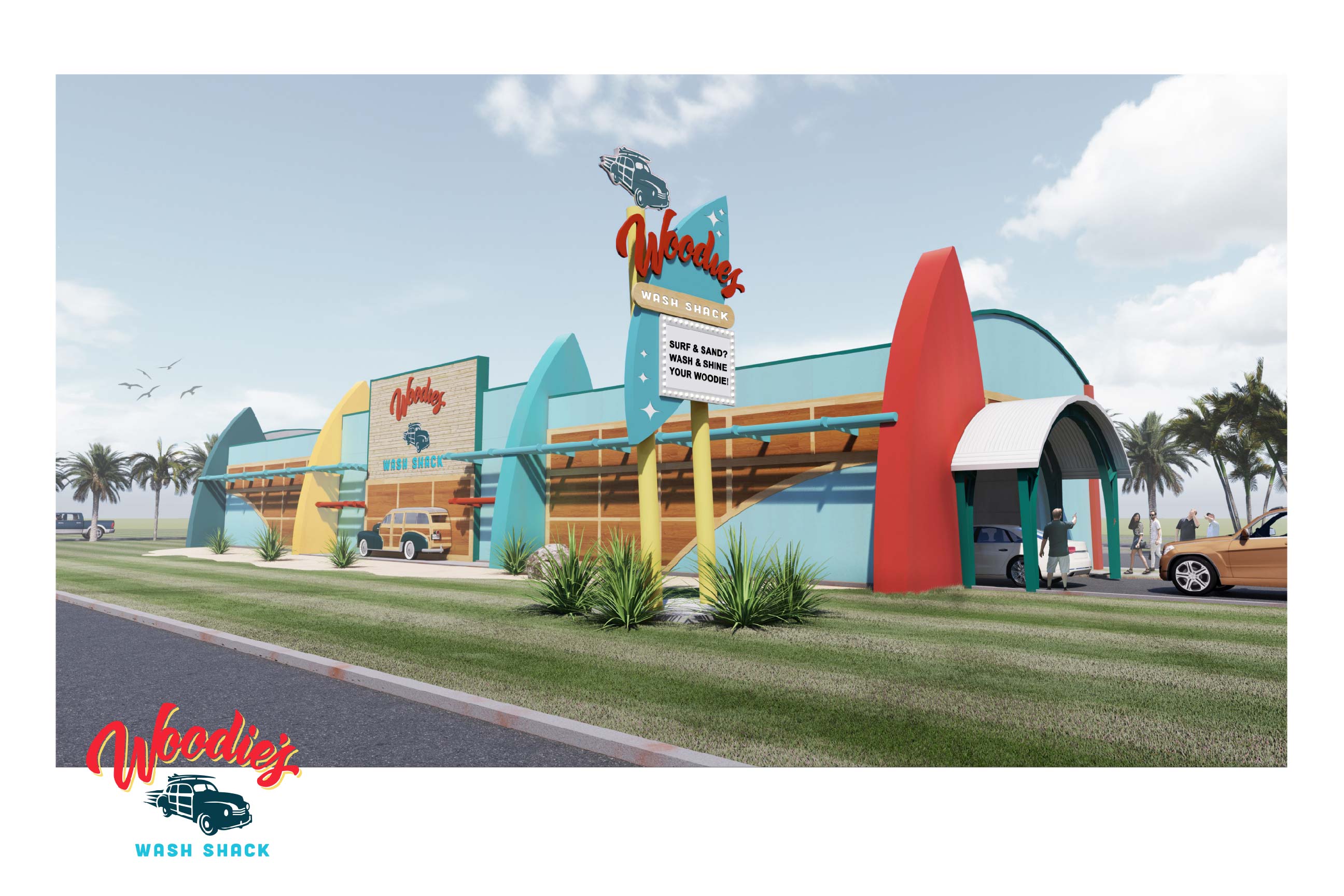 Shine Time Management, LLC Announces Purchase of St. Petersburg Car Wash with Plan to Operate and Rebrand as Woodie's Wash Shack
TAMPA, FL – Tampa based Shine Time Management, LLC is pleased to announce the purchase of Mt. Washmore car wash in St. Petersburg, FL. The purchase of the 1.2-acre car wash facility was closed on May 22, 2019. The express car wash, located at 5601 N 66th Street, is now operating as Woodie's Wash Shack. This vintage surf-themed car wash will bring an exciting new experience to existing and new customers, offering variety of automated wash levels, monthly unlimited memberships, free vacuums, and on-site attendants. Technical upgrades and rebranding efforts are expected to be completed by late Summer 2019. The total investment in updates is expected to be $6.5M. A grand opening event is scheduled for later this summer (date TBA).
Woodie's Wash Shack is a brand-new express car wash experience with plans to expand throughout the Southeast. Customers at Woodie's Wash Shack can expect the fun and excitement of surf culture with the customer service of the 1950's. Donald Phillips, Managing Director said, "We are creating a place where people of all ages love to come… while getting the best car clean in the business at a great price." Glen Stygar, Woodie's Wash Shack Development Partner, stated, "This St. Petersburg location is ideally situated for our first Woodie's Wash Shack in Florida. There are approximately 42,000 cars that pass by the business daily. We believe we can serve this market well."
About Woodie's Wash Shack
OUR GOAL IS TO PROVIDE EVERY CUSTOMER WITH THE BEST CAR WASH EXPERIENCE IS THE BUSINESS.
Since the 1950's a lot has changed, and while we look to the mid-century for inspiration here at Woodie's we don't think your car wash should still operate like it's last century! Woodie's is revolutionizing the car wash business by creating an organization with our customers and communities in mind. We invested in top of the line equipment and products to ensure that our customers get an exceptional wash each time.
Shine Time Management, LLC is currently facilitating 15+ projects throughout the Southeast. For more Woodie's Wash Shack news and information, visit: https://woodieswash.com/.